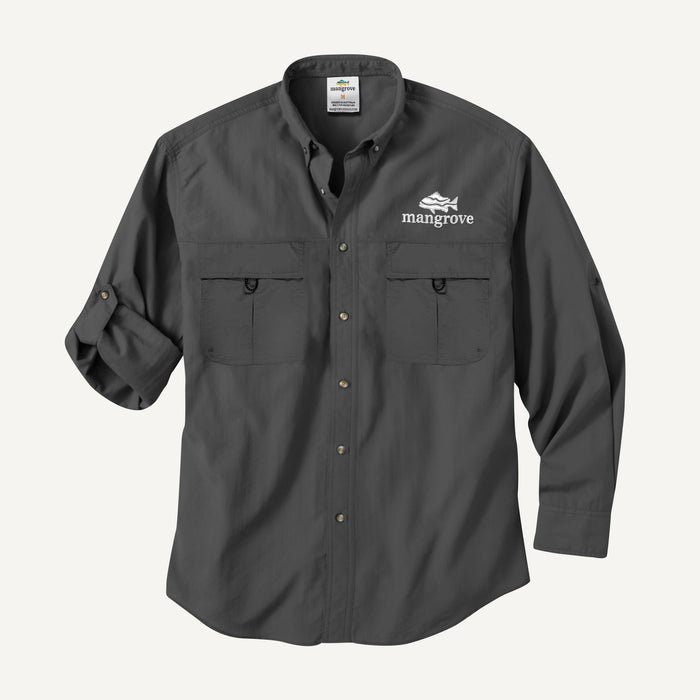 VentDry UV Shirt (Charcoal Grey)
Made

for the outdoorsman.
Our VentDry fishing and outdoor shirts are the perfect attire for those days spent in the hot sun, at land or sea. Excellent ventilation, handy pockets, lightweight fabric and great sun protection (UPF30+) make this shirt a favourite!
 Features:
UV Guard (UPF 30+)
Slightly oversized fit for comfort
Mangrove logo front and back embroidery
Lightweight and breathable
Ventilated underarm mesh and back slits
Quick-dry material
Chest pockets with velcro and loop
Back hang-dry loop
Details:
Materials: Nylon
Weight: 300g
Wash and Care: Do not iron. Cold or warm wash in soapy water, hang dry only.